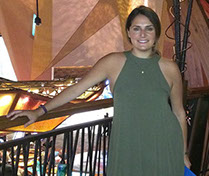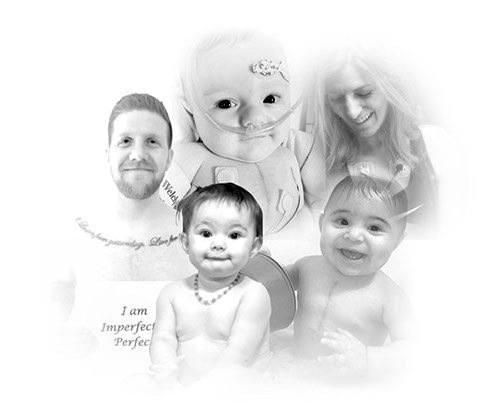 My name is Adrienne.
I am 27 years old.
I am Imperfectly Perfect.
My name is Adrienne, and 26 years ago I was born with a congenital heart defect heart known as aortic valve stenosis. My condition was discovered when I was in the first born; and since my life has never been defined by illness. When I was four years old, I have my valvuloplasty. For several years my heart was sustaining the pressure of the aortic deficiency however after a cardiac catheterization at eight years old; we needed to proceed forward with open heart surgery to repair my aortic valve. The surgery was a success and my life was seemingly normal. Not one day went by that I did not remember my struggle and pain but it pushed me forward. For years and several cardiac catheterizations, we monitored my heart and we were lucky that my heart was responding so well. However, we knew the time would come that we would need to make a decision regarding my heart.
I suffered a major setback towards the end of 2016 when I was hospitalized for several weeks with endocarditis. My aortic valve and now my mitral valve were compromised with the infection and I required immediate open heart surgery. After I had been discharged I had several weeks to complete antibiotics before I was scheduled for open heart surgery. I was feeling discouraged during this whole process and for someone who never allowed my illness to define me; suddenly my life revolved around my limitations.
I was lucky enough to have been introduced to Jaime after my diagnosis of endocarditis and prior to my surgery. During this recent time, Jaime and Imperfectly Perfect gave me strength to look beyond the weeks of pain I was to endure. I was reminded of my continual struggle and the courage I had before to empower me forward. With the help of my family, my boyfriend, my friends, the incredible hospital staff, Jaime, and Imperfectly Perfect; I had a successful surgery. It has been five weeks since my surgery and every day I am getting stronger. My lifelong illness has not been easy but it is the one I was given. Every emotion I felt during that time; I absorbed to be able to look back after everything was over and know that I surpassed this looming hurdle. I am still learning and still trying to make sense of everything; but with people like Jaime and Imperfectly Perfect, we are reminded to not only stay positive through difficult experiences, but to learn from the experience to help guide our future.
Written in 2017