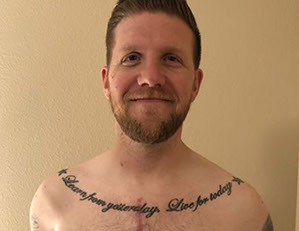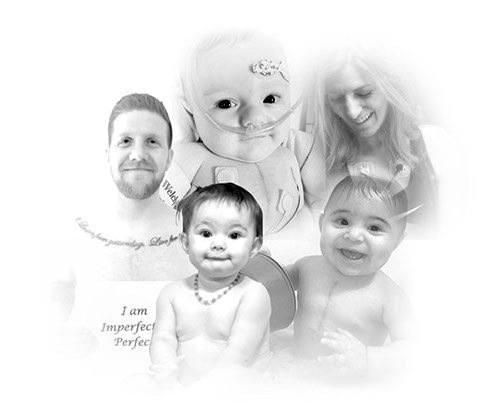 My name is Matt D'Atri. I am 34 years old.
I am Imperfectly Perfect.
I was born with a bicuspid aortic valve. It was first diagnosed when I was 7 years old. I was a very active child, played multiple sports, and did not let the diagnosis slow me down. When I graduated high school, I enlisted in the United States Marine Corps, and I did not experience any effects of my CHD while serving. In my early 20's, I started to see an adult cardiologist on an annual basis. It was during these visits they noticed the development of aortic regurgitation, and it was closely monitored with ECG's. At that time, I was put on Losartan to help with the aortic regurgitation, and I am still taking it to this day, along with Metoprolol.
My passion is motocross racing, which has been often deemed the most physically demanding sport in the world. I was able to compete with only the normal side effects that all racers face when your heart rate is 180-190 BPM for long periods of time. In June of 2017, I started to become symptomatic. After an echo and cardiac MRI at my local cardiologist just outside of Chicago, it was determined that my aortic valve had become unicuspid. I had severe aortic regurgitation, a severely enlarged left ventricle, and an aneurysm in the arch of my aorta. Because I was only 32 years old at that time of the surgery, it was recommended to me by my doctor that they try to repair my aortic valve versus replacing it, so I could maintain my active lifestyle.
On December 6, 2017, I had my surgery at the Mayo Clinic in Rochester, MN by Dr. Hartzell Schaff. The surgery was to repair my aortic valve along with replacement of the ascending aorta from the sinotubular junction to the mid ascending level using a 24−mm synthetic graft. Roughly 12 hours later, I had to be taken back into the OR and opened up a second time due to persistent bleeding at the site of the graft. This was repaired successfully, and I spent five days in the hospital. On my day of discharge, an echo was performed and the regurgitation was still present, but at a mild rate. I was told this would not be my last surgery, but we hoped this repair would last several years. Three months after my surgery, I was able to get back on my motocross bike and start riding again. It took no time at all to get back up to race pace, and it felt great to be back! June 2018, I had a follow-up echo and consultation with my local cardiologist. It was determined that my aortic valve had worsened, and that the regurgitation was, yet again, severe. I was amidst of a relocation from IL to FL for work, so I opted to continue my care at the Mayo Clinic, but this time at the Jacksonville campus. On January 22, 2019, I went back in for a third open heart surgery, this time to completely replace my aortic valve. The surgery was performed by Dr. Kevin Landolfo. I opted for the Edwards Life Science Inspiris Resilia valve, so I could continue my active lifestyle without the use of blood thinners, and also have some longevity in the valve and not have to have another surgery too soon. As I write this, I am two months post-op, and am feeling back to 100%!
Living with CHD has taught me to be humble and thankful for every day that I have on this earth and to live my life to the fullest.
When I was first diagnosed, I really did not know much about CHD, and never really thought about it effecting me. Not having any symptoms until well into my adult life felt like being thrown directly into a fire once the symptoms started. However, this situation has made me a stronger person, both mentally and physically.
I am sharing my story in hopes that others will understand that living with CHD is not a prison sentence,
and it does not mean you need to live a closed off or sheltered life.
I am a true testament that you can get knocked down time and time again,
and still live your life to the absolute max. Literally…