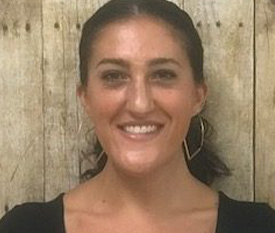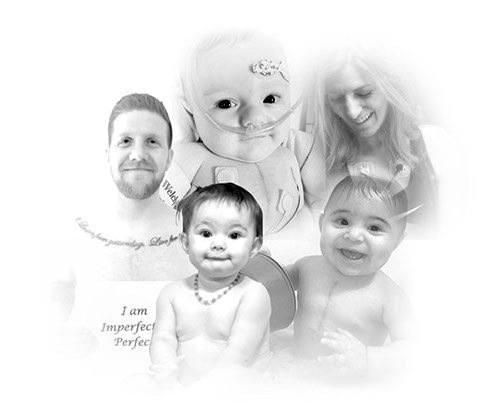 I was born with Transposition of the Great Arteries, Pulmonary Stenosis, Atrial Septal Defect and Ventricular Septal Defect. I have had four open heart surgeries throughout my lifetime and multiple catheterizations along the way. In 2015, I had a melody valve placed in my pulmonary artery. Most of my surgeries were at Northwell Health in Long Island. I have been following the pediatric cardiology team there since the day I was born. Coming into adulthood, I was transferred to the adult congenital cardiology specialists at the same hospital. As of today, I do not have any restrictions placed on me from my cardiologist. However, I know my body and when I'm not feeling well, I rest. When something doesn't feel right, I make an appointment to see my doctor. I take 325 mg of aspirin daily since I had my melody valve placed in 2015. I was worried about having to remember a medication daily, but it has become a part of my daily routine.
Living with congenital heart disease taught me so many things.
My battle with CHD has taught me strength, courage and determination.
The scars on my body are battle wounds, constant reminders that I am stronger than what tried to hurt me.
I can do anything since I was able to overcome the biggest obstacle thrown my way, my health.
The placement of my melody valve in 2015 was my first procedure as a young adult, and the procedure gave me a different outlook on life, love and living with an illness. I chose to embrace my heart condition, love myself even more than I did before and surround myself with people who love and support me.
The best advice I could offer to anyone with CHD is to find a community, whether it's here with us at iP or closer to home. Don't be afraid to need support, ask for help. Life isn't always easy and to be surrounded by people who love you and want to help you, takes some of the stress off of you as the patient. Ask questions, your doctor is there to help you. Do not ever feel silly for asking something, if you don't feel right, it's not silly to inquire.
Lastly, be proud of how far you have come and how far you are still going to go.
It's easy to get down on yourself and feel different, but you have gotten through 100% of all of your hard days, keep going!
My journey with CHD lead me right here, to Imperfectly Perfect. I was introduced to CEO/Founder Jaime by my cardiologist during my last surgery. My doctor thought it could be good for me to connect with other people who have been in my shoes. It was the best thing that could have ever happened to me, I found the best support group of people who became friends. Meeting Jaime and being apart of the iP community also lead to one of my most exciting life roles, advisory board member! I was honored to be asked to sit on the advisory board, and help implement iP's mission of creating a world wide community for children and adults with Congenital Heart Disease.